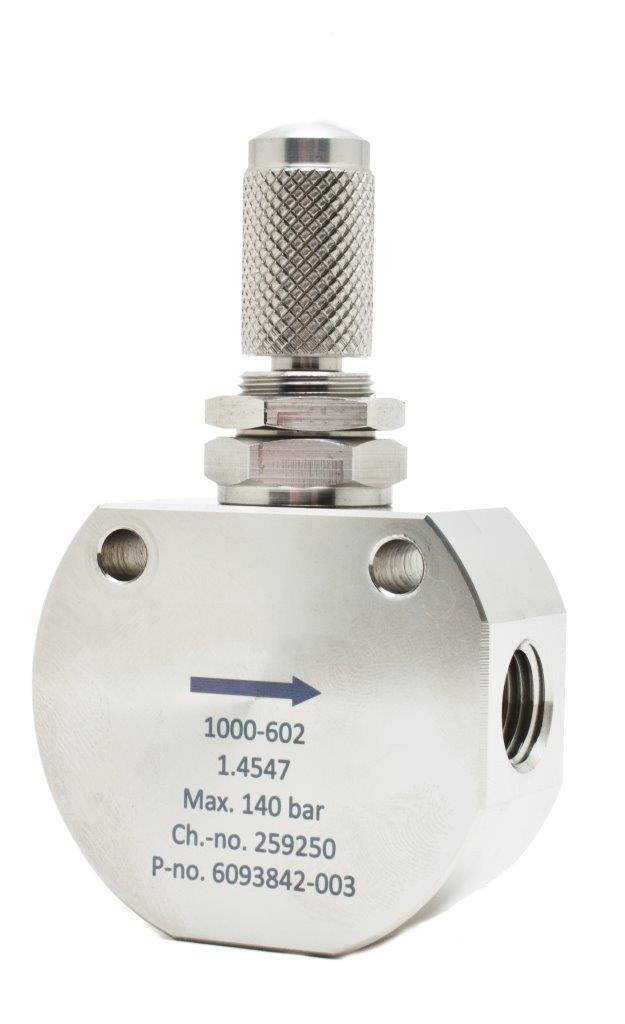 EV Metalværk A/S has in close cooperation with one of our customers, developed this special metering needle valve.

Material for this specific valve is EN 1.4547 or equivalent to UNS S31254 / Grade F44 / (254 SMo) / (6Mo).
Flowrate is 4L/hr and designed for 140 bar.

EV Metalværk A/S is always ready and open for complexed and special product solutions together with you.

Please feel free to contact us for more information or if you have similar request.